The Vili's Story

Piecing Together the Pie
Success that comes from hard work, commitment and care.
The Vili's story of success from humble beginnings to an iconic South Australian business is one that tugs on the heart strings. Vili's father arrived in Adelaide in 1956, escaping the Hungarian revolution, all his belongings in one old suitcase tied together with a belt.
Survival was paramount, education was unnecessary. Both Vili's parents had been chefs in Hungary, so creating food was already a seed that had taken hold and was starting to grow. As soon as Vili was old enough, he went to work at a local bakery at the ripe age of 14 to help support his family.
With hard work, commitment and passion, Vili and Rosemary, life and business partners, established a business that was to eventually become one of South Australia's great success stories, distributing nationally and exporting to 24 countries globally.
Giving back to the community.
Deeply grateful for the opportunities given to them in Australia and aware of their community's needs, they recognised the importance of giving back to the community that supported them on their journey. They have actively contributed to the development of their industry and to the prosperity of their working community.
They employ 360 staff with HR policies that support youth and mature age employment. Disadvantaged people make up 10% of their workforce. They support 57 charities and Rosemary has taken an active role serving on the board of 12 of these charities.
Vili worked 5-7 days a week, alongside his staff, showing the same passion and care for his products that he did almost 50 years ago when he began. You would find him rolling dough in the bakery, serving food at the café during lunch and chatting with his customers. Pop in to our café to see what legacy he left behind.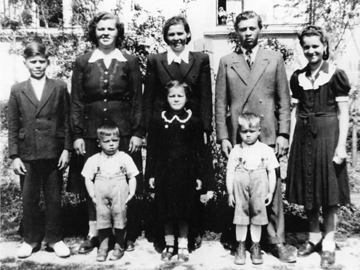 1951
Family photo in Hungary. Vili is in the front row on far left, at age 3 years
The Milisits Family in Hungary following World War II. Vili's Father had been detained in a concentration camp after having been caught in the resistance movement so he is not in this family photo.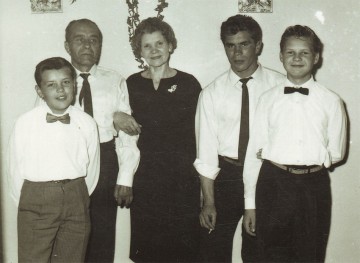 1960
Family photo, reunited in Adelaide. Villi on far left, age 11
The Milisits Family escaped the Hungarian Revolution and reunited in Adelaide.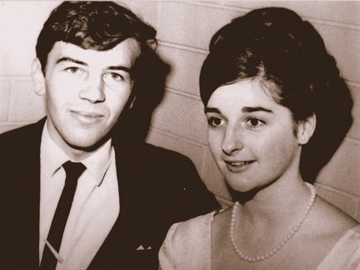 1967
The Early Days - Rosemary & Vili
Vili and Rosemary's engagement. They met whilst Rosemary was working as a nurse. Rosemary joined Vili soon after at their first continental cake shop in Adelaide.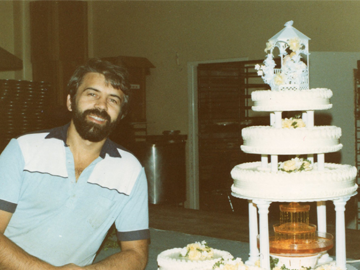 1978
Early Days in the Old Bakery
Vili's first contintental bakery, making pies, pasties and cakes.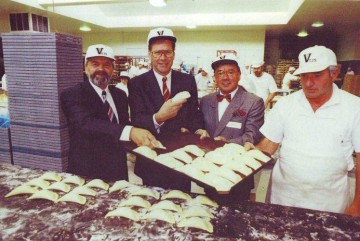 1995
Vili with Dean Brown ( SA Premier ) & Wolf Blass
Vili's started making Halal products for export and developed a new section of the bakery for this purpose. The building was repened by the SA Premier Dean Brown.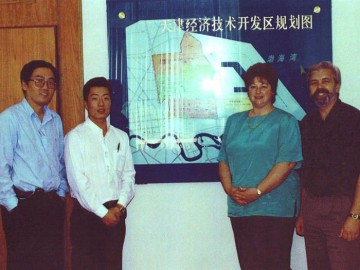 1995
Rosemary & Vili at TEDA, China
Having begun export to Asia, Vili and Rosemary visited TEDA for a business tour just outside Bejing, to discuss export to China.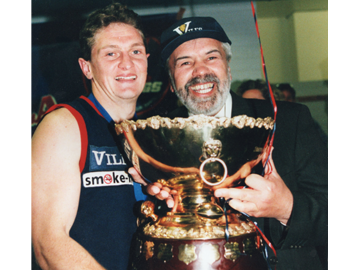 1997
Norwood SANFL Premiership Win
From his early days as a young 12 year old Norwood supporter, picking up cans and bottles at the oval for pocket money, to becoming a major sponsor and a joyful moment winning the SANFL Premiership.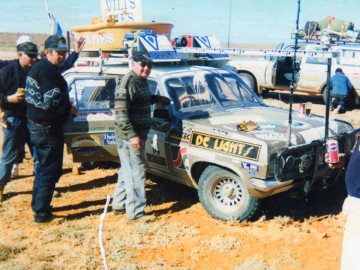 1998
Variety Bash Car
Vili's Bakery has been a supporter of the Variety Club for more than 20 years.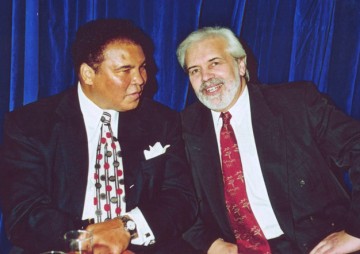 2000
Sydney 2000. Vili meeting Muhammad Ali
During the Sydney 2000 Olympics when Muhammad Ali visited Adelaide for a business luncheon. Both Rosemary and Vili met Ali and were gifted a boxing glove from Ali's match in Manila. Vili's café in Mile End displays many memorablia items collected over the business' lifetime.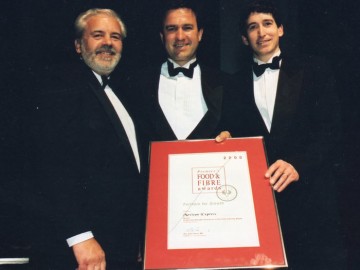 2000
Judging At The Food & Fibre Awards
Vili's Bakery won Business of the Year in SA in 1994 and Vili served on several government boards for improvement in food heath and hygiene, youth and mature age employment.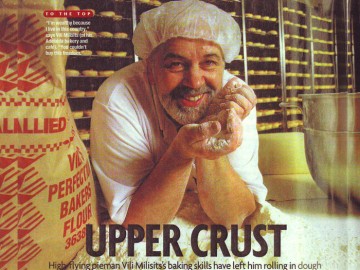 2001
WHO Magazine Article " Upper Crust "
Vili's contribution to SA Business Development, the food industry, the export market and their philosophies on integrating a work force that has all ages working well together.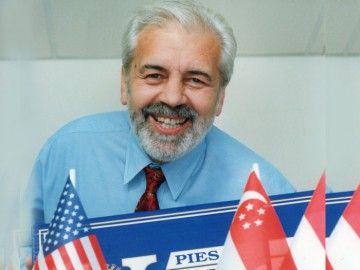 2001
Vili " Flying The Flag "
Vili's Bakery now exports to 24 countries around the world.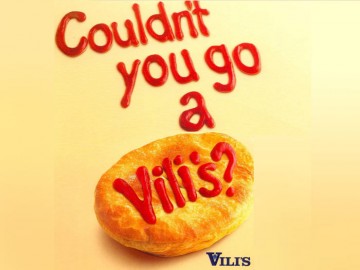 2002
Couldn`t You Go A Vili`s Poster
Simple and effective, a picture and five words says a thousand. This award winning slogan "Couldn't you go a Vili's" was a huge success.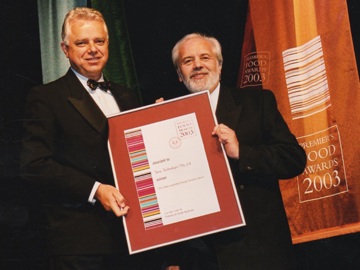 2003
Premier's Food Awards
Vili's Cakes sponsoring the Leadership Through Innovation Award at the Premier's Food Awards in 2003.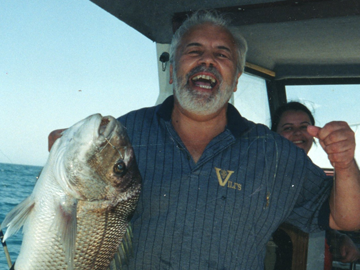 2005
Relaxing moments!
When he's not working, Vili loves fishing in South Australia's pristine waters of Gulf St Vincent and Spencer Gulf. King George Whiting is a favourite!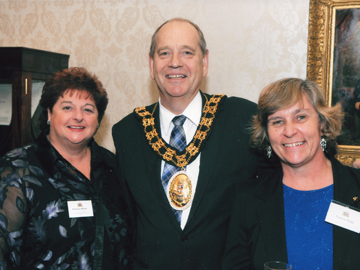 2005
Rosemary With Adelaide Lord Mayor at the Town Hall
The Vili's Family from their own humble beginnings, understand the importance of supporting and giving back to their community. They support 57 charities and Rosemary has served on 12 of these charity boards.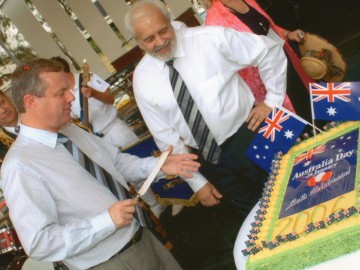 2006
Australia Day with South Australian Premier Mike Rann
Cutting the cake that Vili's Bakery has supplied for over 20 years at the Australia Day event in Elder Park. Vili's give out cake and 3000 biscuits to the crowd on the day!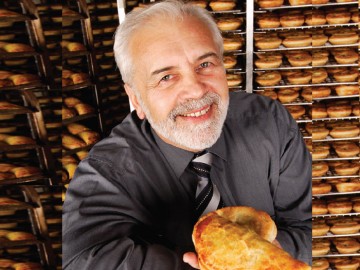 2006
SA Life Magazine
SA Life did a story on Vili's Bakery - one of South Australia's iconic brands now exporting to 24 countries globally.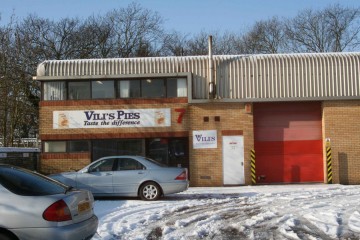 2009
Vili`s UK Office in the snow
Vili's UK office just outside London, responsible for distribution throughout Europe.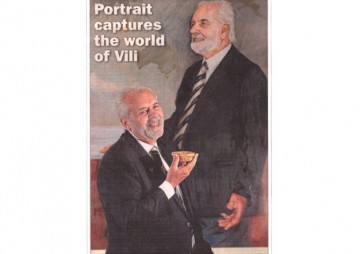 2010
Archibald Prize Painting
Hanging in the entrance foyer of the Adelaide office. Local SA Artist Dale Chen received the Archibald prize.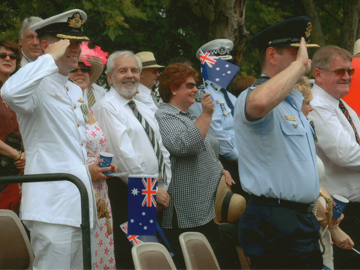 2010
Australia Day Parade
As proud Australians, both Rosemary and Vili were awarded an OAM in 2005 for their contribution to business development and their community.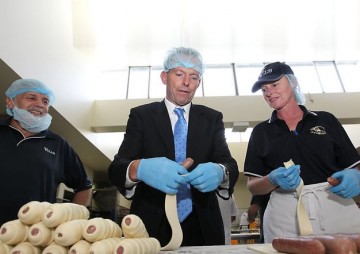 2011
Vili with Tony Abbott ( Opposition Leader ) in the bakery
Three Australian Prime Ministers have taken an industry tour at Vili's Bakery to witness the production process in action. Vili's Bakery is a private business and have internally funded growth and expansion. With their export business reaching 24 countires, our leaders wanted an insight into how they achieved that!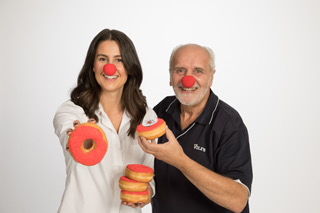 2017
Vili's supports SIDS and Kids SA
Vili's Family Bakery supports SIDS and Kids SA who are dedicated to saving the lives of babies and children during pregnancy, birth, infancy and childhood and supporting bereaved families.
Check out more from Vili's